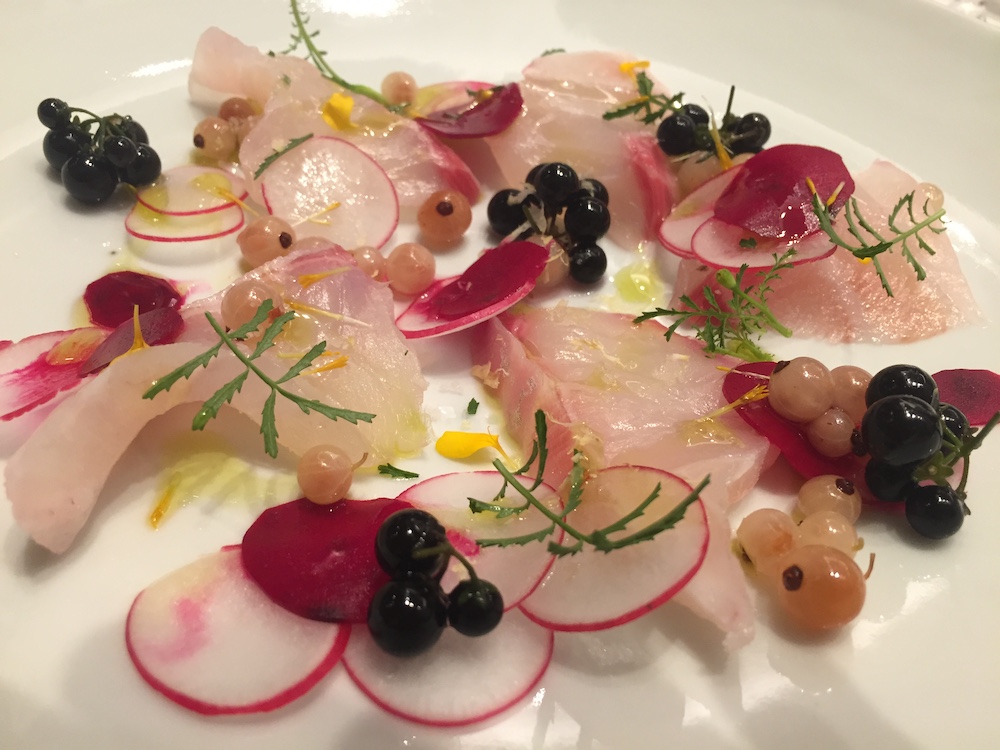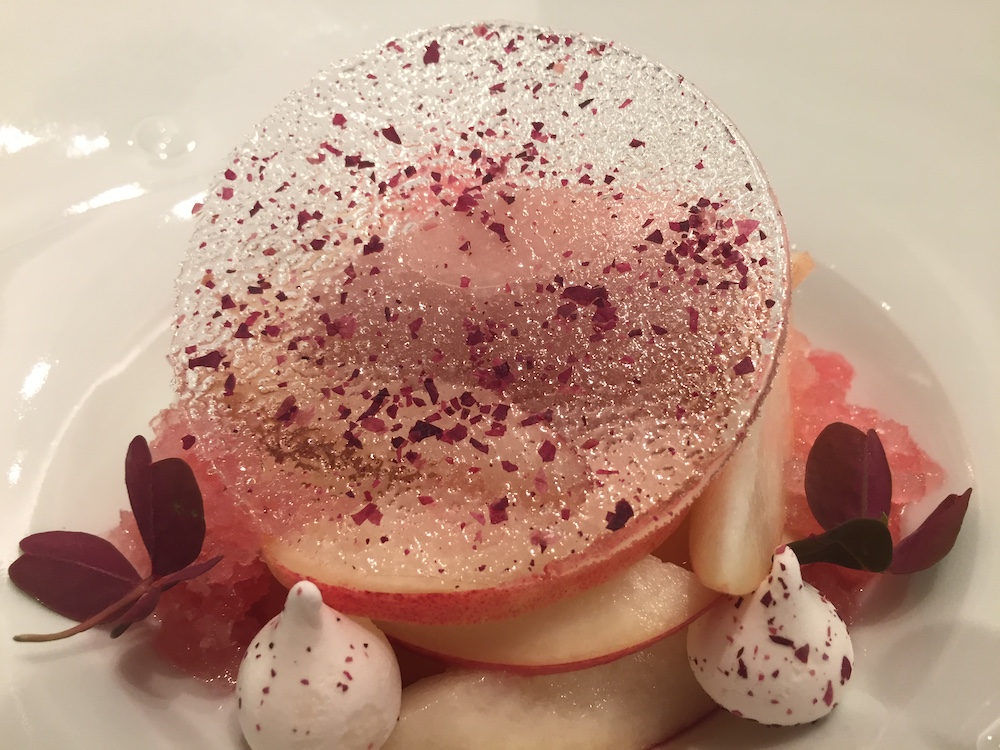 Chef Eric Trochon's track record is clear. After attaining the coveted Meilleur Ouvrier de France title in 2011, he went on to guide the now always-fully-booked Semilla and Freddy's to their fame and success, alongside being a professor at the prestigious, professional Parisian cooking school, Ecole Ferrandi. Now, at last, he is showing the world his talents – and there are many – at his very own Solstice, a bright, refreshing 25-seat restaurant in the 5th arrondissement.
Along with his Korean wife and sommelière Mi-Jin Ryu, Trochon has created a very special, warming, sunlit space with white tablecloths, all-white china, sparkling silver and walls covered with rare, hand-made white paper from Korea. All this serves as a clean-slate backdrop for his very personal, modern cuisine. From a starting hors-d'oeuvre of the faintly smoked (over myrtle wood) Sardinian goat's milk cheese, Pecorino Fioré to the final white peach dessert flanked by a peach and basil sorbet and a umeshu (Japanese green plum wine) granité, Trochon has the palate marching along, applauding all the way.
A late summer first course – a nage of the famed fresh white shell beans, cocos de Paimpol – is like so many of his deeply satisfying presentations. Paired with fennel, cucumber pickles, and a lemon geranium granité the dish makes you sit up, take notice, and say "How did he ever come up with such a lovely marriage."
Throughout, his food is complex, but does not intimidate or confuse as some modern dishes can. Flavors are clear and concise, and seasonings are incredibly precise. Like many contemporary chefs, he dares you to address new, unfamiliar tastes and introduces you to unexpected combinations. I generally only like fruit in desserts (not in salads or main courses) but his lightly cured daurade (sea bream) paired with gari (vinegared sushi ginger), beets, and multi-colored pickled fresh currants, convinced me otherwise.
The wine list offers some treats. When I am old and rich I will serve Hubert Lamy's aromatic, citrus-bright Saint-Aubin as my house white.
SOLSTICE | Modern International | 45 rue Claude Bernard | Paris 5 | Tel: +33 6 07 12 08 81 | Métro: Censier-Daubenton | Open Tuesday–Saturday. Closed Sunday and Monday | 35€ lunch menu, 65€ & 90€ dinner menus, à la carte, 75-150€ | Reservations recommended | Atmosphere casual